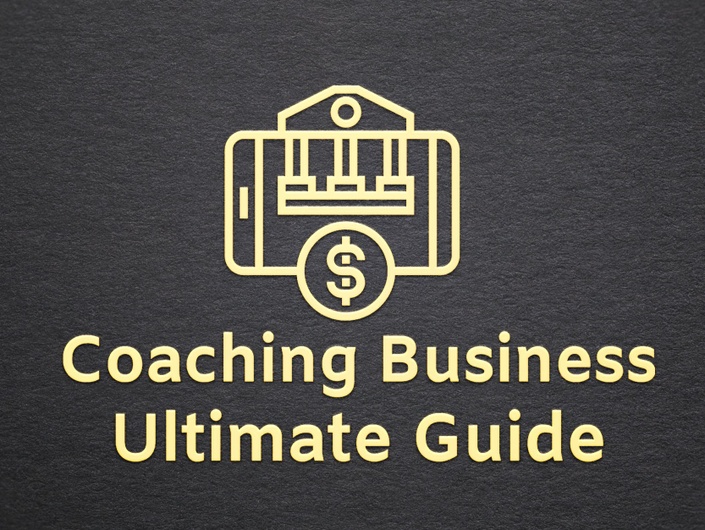 Ultimate Guide to you own Coaching Business!
"Discover How To Start Your Own High-Ticket Coaching Business And Charge Premium Prices For Your Advice And Guidance..."
In This Course, You'll Discover The Ways To Start Your Own Coaching Business, The Tools And Mindset Needed, And How To Promote It!


In the United States, coaching is a billion dollar industry that employs over 20,000 people every year.
A percentage of the population, usually the higher income brackets use personal coaches for everything from self-confidence to learning to play tennis and a study by the Chartered Institute of Personal Development found that more than 90% of organizations have used coaches in some capacity in the past and 70% were planning on continuing or even increasing their coaching within the company.


Why Do People Hire Coaches?
Coaches are people who have had enough success in their life in a particular field that they feel they are qualified to coach others. Sometimes, coaches are educated or certified in a particular area and sometimes they just rely on their own experience.
A coach is someone who will hold you accountable. If you set goals and then try to achieve them yourself, you are probably not going to hold yourself very accountable.

A coach also provides a reflective surface for you to talk to. Sometimes, all people need is for someone to listen to them, and they can figure out the solution themselves.

A coach is also a great resource if you aren't good at planning or keeping track of things.

A coach has been in your shoes and knows what things to avoid and what things youshould do.
There's a Coach In Almost Every Niche
Here's just a slice of a few niches where you can coach in:
Weight loss
Exercise (personal training)
Starting their own business
Becoming a better salesperson
Becoming a better parent
Becoming a better spouse
Picking up girls/boys
Improving themselves
Learning a new language
Coping with a major tragedy
Overcoming an addiction
Becoming better at sex (yes, really)
Having more confidence

Many, many others

What You As a Coach Can Do For Your Potential Clients
Identify where the client actually is and how far they have to go to reach their goals.

Create a safe environment for them to reach their goals.
Give them permission to achieve their goals. Some people are their own worst enemies.

Set higher standards than they would have set for themselves.

Help them build a structure for success.

Give them the support that they might be lacking.

Give them tools to make changes.
With so much information on the web and not knowing who to turn to about learning how to start your own coaching business, it's no wonder some people are just stuck.
Thankfully, I've created a course detailing exactly how to start your own coaching business.
Allow me to introduce you to...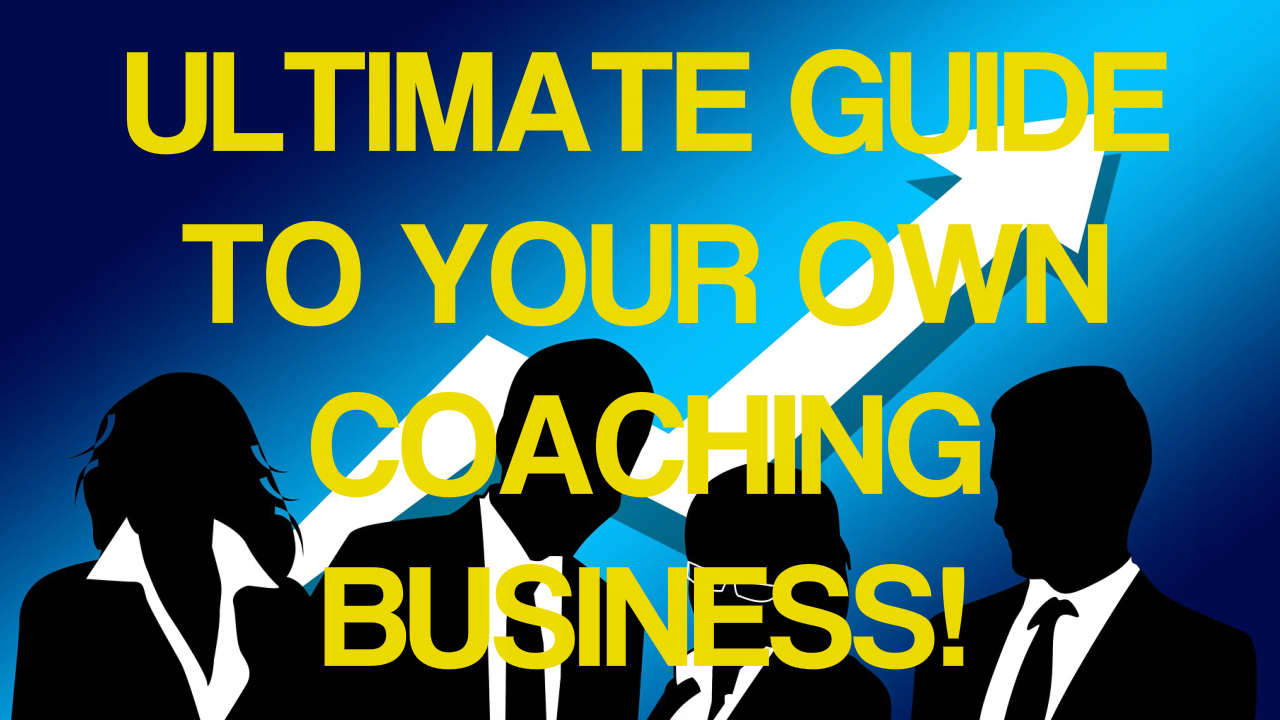 This book will give you the information and the tools that you need to start your own coaching business, and detail some of the ways that you can set it up so that you can be successful.

Here's exactly what you'll get inside the course:
The Coaching Authority Guide
What you'll discover in this eBook and Video Course:
What coaching is, and what topics you can coach people in: This book is intended to define for you the job of coaching people and help you decide what sort of topics you want to specialize in so that you can best help your clients. Some people prefer to be "life coaches" without specializing, and the book has a great deal of information on that as well.

Understanding why people hire coaches and how it can help you to grow your own business: Once you understand why it is that people hire coaches to help them, you can better understand how to attract the clients that you want, and how to eventually attract the highest paying clients. The more you understand your clients, the better you'll be able to get them to hire you as a coach.

An overview of all of the different methods you can use to coach people and some advice to get you started in each one: There are so many methods out there to coach people, from using the internet, telephone or even the old fashioned face-to-face method. You'll familiarize yourself with all of the methods out there so that you choose the best ones for your coaching practice.

How to choose a coaching style and how to incorporate multiple styles to build the perfect coaching practice: This book will describe the different coaching styles that are out there such as email, one-on-one coaching and group coaching, and go through the advantages and the disadvantages of each one. That way, you can decide which styles you are most comfortable with and how you can use them best to help your clients.

How to use the internet to maximize the amount of money that you make while minimizing the amount of time that you put in: You might be getting into the coaching industry to help people, but odds are, you want to make money doing it, and hopefully at least enough to make a comfortable living from, if not more. This book will help you to maximize your income and develop multiple income streams as well as help you reduce the amount of time that you actually have to work so that you can spend more leisure time doing thing you enjoy or hanging out with your family.

How to make coaching work synergistically with other self-help projects you have: This section of the book will explain how you can make your coaching boost your other income streams and then turn around and make those streams boost your coaching right back. You'll understand what sort of streams are out there and how you can use them to promote the other products and services that you have.

How to coach people that want to increase their income: There are many people out there who need a coach that will help them increase their income, and that's exactly what this section is all about. You'll learn about some of the ways that people can make money and what you'll need to do to coach them effectively at something that you haven't tried or had success at yourself. You'll also learn about some very interesting income ideas that you may want to pursue yourself.

Information on how much coaches actually make and how much you can expect to earn from being a coach: This is the money section of this eBook where you will learn just what coaches are making these days and where coaching salaries might be tomorrow. You'll also learn how to price yourself so that you can still compete in the market without devaluing yourself or your services, to help you make as much money as you can with coaching.

How to do life coaching on the internet: This chapter will detail how you do life coaching on the internet including what sort of things a life coach helps with. It will give you the tools to be the most effective life coach that you can be and help your clients with all of the different aspects of their lives.

How to promote your coaching business using the internet and how to get your very first clients: You'll also need to learn how to promote your coaching business so that you can start to get clients. This section is all about the different ways that you can promote yourself online and how you can even earn some extra income from many of these promotional methods. It is a comprehensive plan to help you promote your coaching practice and start making enough money to do it full-time.
SPECIAL BONUSES FOR TAKING ACTION!

BONUS #1:
Point-By-Point Checklist
View or print this handy checklist so that you can check off each point.
It is like a summary of the entire guide but in actionable, bite-sized points so that you can successfully get through the course.
BONUS #2:
Resource Cheat Sheet
You'll also get access to a rolodex of top sites, blogs, forums, tools, apps and services to get you even further.
Inside you'll find:
Social media platforms to join

Social media automation tools

Analytics tools
BONUS #3:
Mindmap
A quick glance over this mindmap and you'll get an instant refresher of all the major points and action steps from the main guide.
Does that sound good or what?
How Can I Use This Powerful Guide Right Now?
You can own this class together with all the bonuses for a mere $7.00.
That is a truly incredible deal, especially considering the significant difference it'll make to your success.

Did I mention this eBook is only $7.00? It's definitely a point worth repeating. You will be hard-pressed to find a more valuable resource.


"Now You Can Get Instant Access To
10 HOT Video Tutorials To Kick-Start Your Coaching Business.."
Download And Start Playing These Videos Tutorials
Right From The Comfort Of Your Home!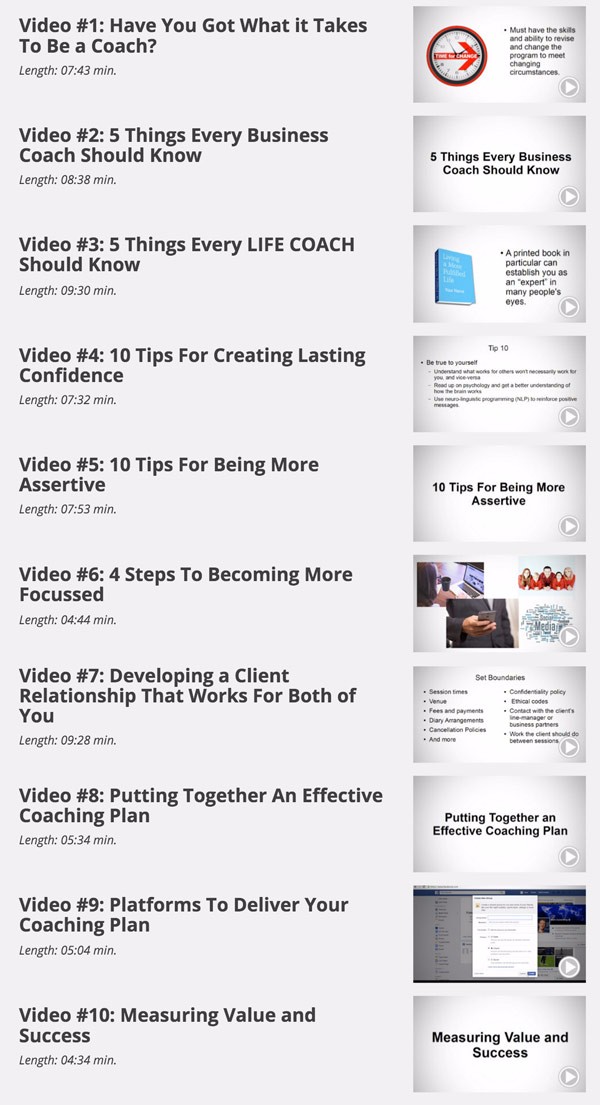 Sound Good?
Remember when I asked if you wanted the long way or short way?
Well, these videos will give you that unfair advantage and help you finally breakthrough so you can get results starting as soon as you finish watching the videos!
You can get instant access to all 10 video tutorials for just a only 7$
That's a measly drop in the bucket considering you're getting 10 step-by-step videos you can watch and replay at anytime!

Enroll now!!!


Your Instructor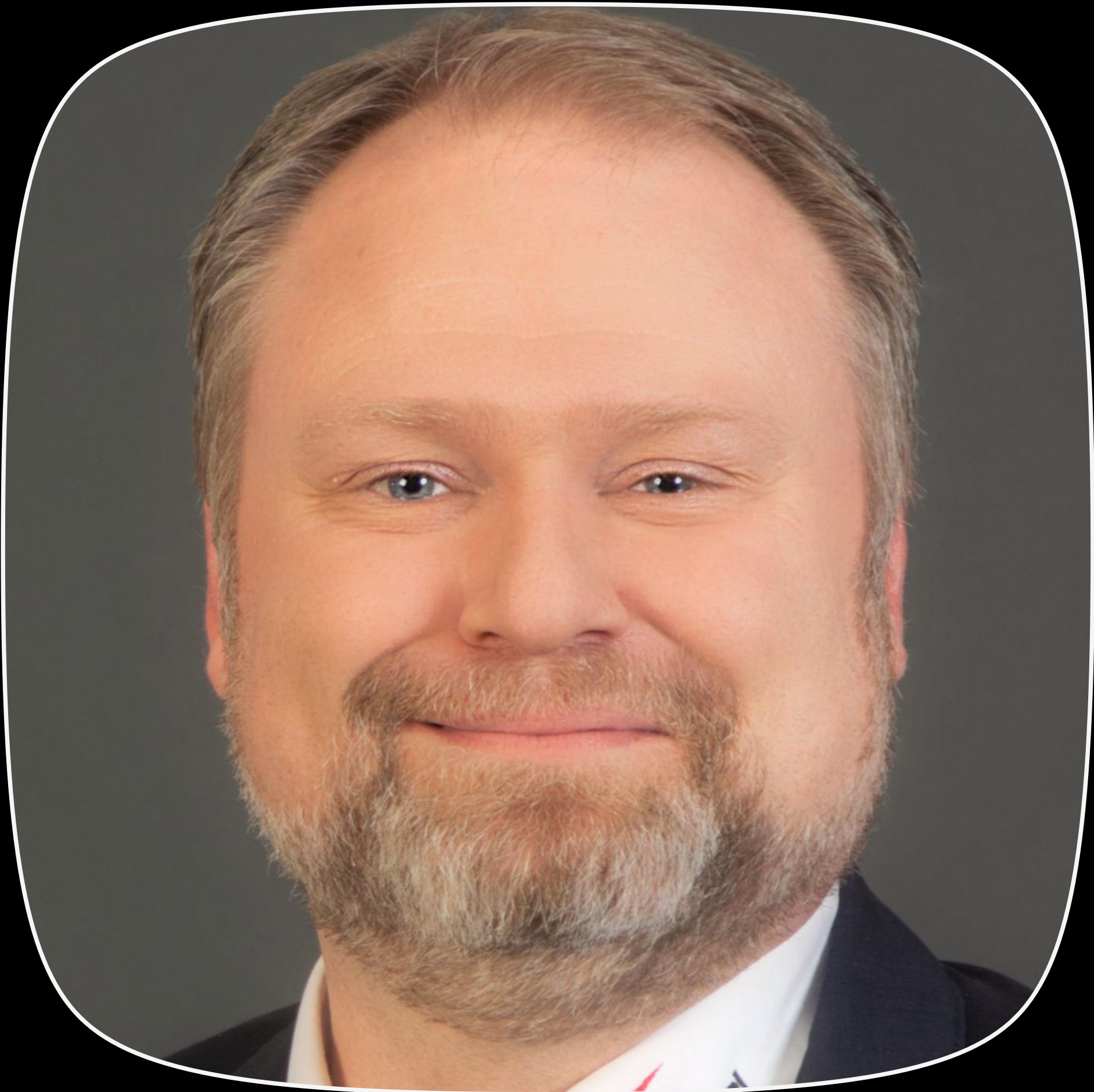 Hello, B.K. here, I am the managing director of a company that manufactures and sells professional coffee machines.
My job is to control the entire marketing and sales.
For this reason I have acquired a very comprehensive knowledge in online marketing over the years.

Since 1994 I have been involved with the internet, marketing and content creation. Now I would like to share this knowledge with all interested parties. For this reason I have developed this Master-Class. Here you really learn everything you need to know as an executive, marketer, freelancer or self-employed person. I will regularly add more useful content, and I am looking forward to continue.
I am also interested in good and healthy food, I like to do sports and I am a trained Barista (SCAE).

You can Always reach me at [email protected]
I am happy to hear about you and your Business!

Frequently Asked Questions
When does the course start and finish?
The course starts now and never ends! It is a completely self-paced online course - you decide when you start and when you finish.
How long do I have access to the course?
How does lifetime access sound? After enrolling, you have unlimited access to this course for as long as you like - across any and all devices you own.
What if I am unhappy with the course?
We would never want you to be unhappy! If you are unsatisfied with your purchase, contact us in the first 30 days and we will give you a full refund.